Exciting News from Peru - Peruvian Classics is Back!
We are relaunching
PeruvianClassics.org
, an online retail store offering high-quality products from Peru with the funds being returned to Scripture Union of Peru and its Street Boys ministry!
...we set out on this venture, and many of you hosted Peruvian Classics parties and helped us to raise money for Scripture Union at that time. In response to the recent, heartfelt cries for help from Peru, where they had to close homes for the street boys due to losses in income streams, a few of us banded together to kick off the non-profit organization again...with the same goal to increase awareness of the plight of street boys in Peru and to generate funds for Scripture Union to respond to the children's needs.
This is just the beginning. We are in the midst of developing  a long-term strategy in order to make this a sustainable income stream for Scripture Union of Peru.  We want for Scripture Union to re-open those homes for street boys – to strengthen and expand their ministries!  As Paul Clark said, "Let's help change an abandoned boy's nightmare into a dream!"
Shop:
Visit www.peruvianclassics.org and use it for your holiday and year-long gift purchases. Check back often as we will add and update products over the next few weeks.
Share:
Forward this email to your local organizations, churches, and clubs; share the website with your family and friends; comment on our social media channels; and sign up for our newsletter by entering your email address HERE.
Get Involved:
Let us know if you are able to help in any capacity- social media, web design, product design/selection, importing, logistics, more – even your feedback on what we can change/ do better!
God Bless!
Sheri, Ben, Kelly and the Peruvian Classics Team together with Scripture Union of Peru
Leave a comment
Comments will be approved before showing up.
---
Also in The News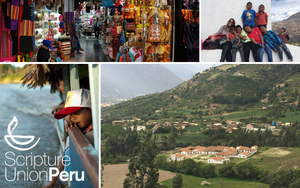 Peruvian Classics and other friends of Scripture Union have joined together to offer three trips this year (and maybe more to come) to give anyone from around the world the opportunity to join with others and experience the sights, sounds, and smells of Peru...as well as participate in this important work.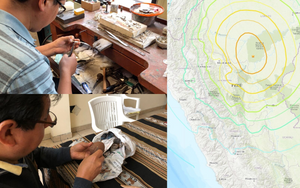 As a recap, I and my family visited Peru in May on behalf of Peruvian Classics to re-establish the network there for the organization. We planned to meet with artisans, visit the markets, select products to restock our shelves, confirm our exporter, and, of course, meet with the Clarks. And I'm happy to say the Lord blessed those plans and we were able to accomplish all of that!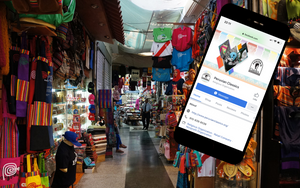 Follow Peruvian Classics LIVE during our trip to Peru by "Liking" and "Following" us on our Facebook Page. Read our planned times to "Facebook Live" on Friday the 24th and Monday the 27th.