Earthquakes and Artisans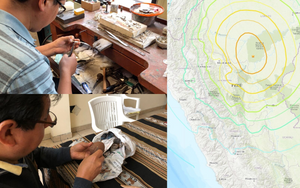 This is a long overdue update and trip report following our May visit to Peru. While I could make excuses about moving and summer and activities, the fact is these are just excuses and life happens to all of us. But much good is coming from our trip and I am finally putting the figurative pen to the figurative paper.
As a recap, I and my family visited Peru in May on behalf of Peruvian Classics to re-establish the network there for the organization. We planned to meet with artisans, visit the markets, select products to restock our shelves, confirm our exporter, and, of course, meet with the Clarks. And I'm happy to say the Lord blessed those plans and we were able to accomplish all of that!
Trip highlights: 
Spending time with Yannina, a Peruvian exporter and an expert in fair-trade practices, and hearing her commitment to the Lord, her Peruvian people, Peruvian Classics, and Scripture Union.
Visiting the Indian Market in Lima and, as always, being amazed by the color and craftsmanship of Peruvian goods.
Watching Maurelio create this year's Peruvian Classics collectible right in front of us.
Visiting a jewelry maker and watching him take rough metal blanks and craft an earring set in about 10 minutes.
Spending time with Paul & Marty Clark and their son's family.
An earthquake that woke us a 2 in the morning
(For those who would like a detailed, blow by blow account of our trip, please visit the Peruvian Classics Facebook Page and read the posts- and watch the live videos- starting with the May 13th trip announcement.)
This trip wasn't without challenges: from a 300-mile road trip just to get to the airport (eastern NC to Dulles), an overnight flight with an 8-hour layover, Lima traffic, the earthquake, and a late-night arrival back to the States. But through it all God provided. We are grateful for the time the whole network of supporters in Peru gave to us and the excitement they shared at seeing Peruvian Classics back in action. We were humbled by the lives of so many who have served the Lord faithfully for many years in Peru. We were amazed by the stories of God's faithfulness to his children. And we are excited about the future for Peruvian Classics and what that will mean to His church in Peru.
Next steps: Since this trip, Ben & Kelly have moved and are re-establishing the organization in Virginia (paperwork!) After a lot of back and forth (and patience on Maurelio's part) we settled on a design for this year's collectible. We have placed an order with Yannina and she is putting together the shipment in her warehouse in Lima for shipping sometime this month (Lord willing). And we are working on pictures and descriptions of the new line of products that are coming (so stay tuned!)
Thank you all for your prayers, for your support, for following us on this trip.
God bless,
Ben, Kelly, and the rest of the Peruvian Classics team
Leave a comment
Comments will be approved before showing up.
---
Also in The News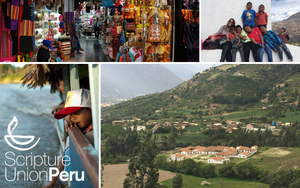 Peruvian Classics and other friends of Scripture Union have joined together to offer three trips this year (and maybe more to come) to give anyone from around the world the opportunity to join with others and experience the sights, sounds, and smells of Peru...as well as participate in this important work.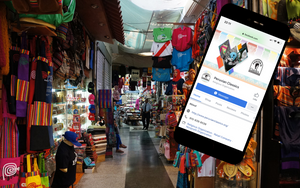 Follow Peruvian Classics LIVE during our trip to Peru by "Liking" and "Following" us on our Facebook Page. Read our planned times to "Facebook Live" on Friday the 24th and Monday the 27th.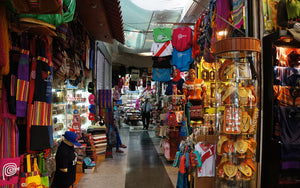 So yes, it does seem obvious that an organization named Peruvian Classics would actually go to Peru...